Submitted by Win_225 Joan on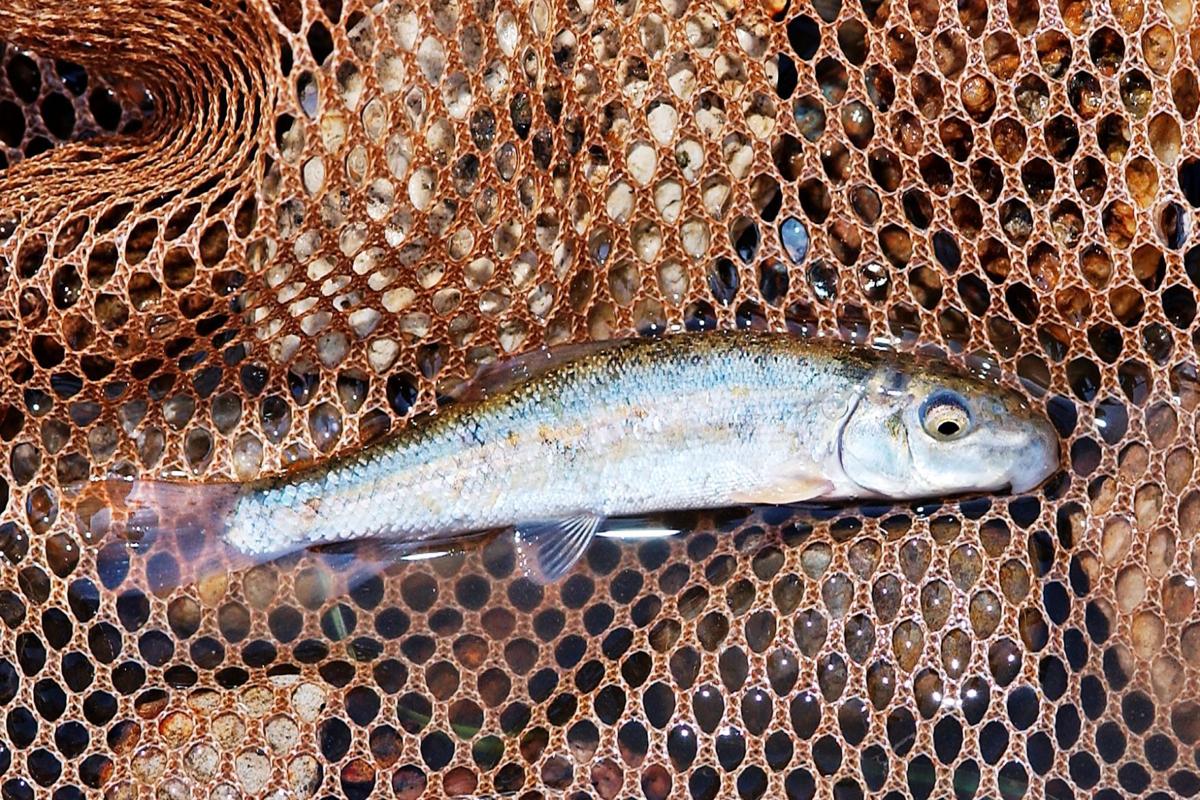 While young white suckers were once a popular baitfish, adults can grow to 5 pounds or more and take up space that could be used by gamefish. 
Living in the Red River Valley, I get questions about white suckers from time to time. Usually it's "Why is it legal only on the Red?" or "If a lake or river already has suckers in it, what's the harm in using them for bait?"
The roots of the current white sucker regulation go back nearly 30 years, to the drought period of the late 1980s and early 1990s, when many North Dakota lakes were plagued with undesirable fish species such as carp, bullheads and white suckers. While some lakes still have problems, back then Game and Fish was managing only about 170 fisheries in the state, compared with about 420 lakes today.
At that time, the department's fisheries biologists discovered that more than 50 percent of those 170 lakes were plagued with white suckers or other undesirable species, which often were a result of anglers simply discarding bait after they were done fishing, even though it was — and still is — illegal to release baitfish into any North Dakota waters.
The action plan included cleaning some of those lakes, primarily by chemically treating the water to kill all fish life, and starting over with managed stocking. But without a parallel effort to address the sources of undesirable fish introductions, many lakes would continue to develop problems over time.
In an effort to greatly reduce or eliminate this bait-bucket transfer of unwanted fish species into state waters, Game and Fish began a long-term program to tighten bait regulations, coupled with chemical renovations of numerous lakes where the fishery was dominated by unwanted species.
With those tweaks over time, only fathead minnows, sticklebacks and creek chubs are legal live baitfish in most North Dakota waters. In addition to the exception of the Red and Bois de Sioux rivers, the state has 24 lakes or ponds where anglers cannot use live baitfish of any type.
Eliminating white suckers as legal baitfish over much of the state has greatly reduced the number of lakes that have developed problem sucker populations since the early 1990s.
"White suckers can and have caused a lot of problems when they get introduced into waters where they were not present," said Greg Power, fisheries division chief. "Since we adopted that regulation in 1993, the number of new lakes with introduced white suckers is near zero."
In addition, for the past couple of decades, the department has worked with the wholesale and retail bait industry to help ensure the bait anglers are buying is clean and legal and doesn't contain any stray species that might be harmful to a lake if they were inadvertently released.
More than 20 years ago, no one could have predicted the favorable precipitation pattern that has more than doubled the number of active fishing waters in the state. Bait, however, was something the Game and Fish Department could address without a lot of cost or inconvenience, and the results are solidly on the positive side.
Doug Leier is a biologist with the North Dakota Game and Fish Department.